There's No Bad Choice
We offer three checking account options to serve your financial needs, no matter what they are!
*If the account has a balance of less than $50 and no activity for the past six months, a $5.00 monthly fee will be charged
Reorder Checks Conveniently, Online
If you have previously ordered checks with American Bank's vendor, Checks For Less, you can now re-order your checks online! While we still want to see you in the branch, we know sometimes its more convenient to order from the comfort of your own home and now you can. If you click the icon below and are unable to place an order with Checks For Less, it may be for one of the following reasons:
It's your first time ordering with Checks For Less
There is a name or address change - we need to do that at the bank for you
Starting number doesn't match what the system says it should be
It's a new check order
If you should have a question on how to place the order, need to make changes to your order or are unable to complete any of the reorder steps, please feel free to contact us at 920.885.2700.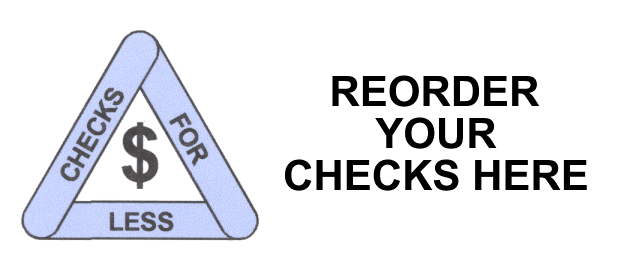 Quick Links